Luxe Grazing Caterer, Gift & Event Food Styling.
Playful, bright and elegant styling, with the freshest seasonal ingredients, each made to order, easy to transport and serving sizes starting at 1+
Large Grazing Displays & Events Serving 20+
Beautiful, bold & abundant food styling assembled onsite. Every cheese and charcuterie lover's dream come true.
Designed for Events Serving 40+
Absolute Luxury. This is where Brie & Banquet's artfulness is fully expressed. Voluptuous, elegant and layered displays styled onsite atop any flat, stable surface with our glass, ceramic and wood tiers and displayware.
Designed for Events Serving 20+
Abundantly styled onsite atop our beautiful live-edged Grazing Boards, a stunning stage for a delicious graze.
Beautiful styled specialty desserts, sweet treats & local baking.
Florals, Greenery & Serveware
Keep it simple, cohesive and stress-free and have us provide and style fresh florals, greenery, cocktail plates & napkins.
Now Offering Sandwich Box Platters!
Bright, beautiful and always the freshest! with the extra special styling and incredible ingredients that only B&B offers.
All images presented are of pieces proudly created by Brie & Banquet for our very valued clients in Calgary and area, Canada.
We are an AHS licensed business and work out of a certified commercial kitchen in Calgary AB.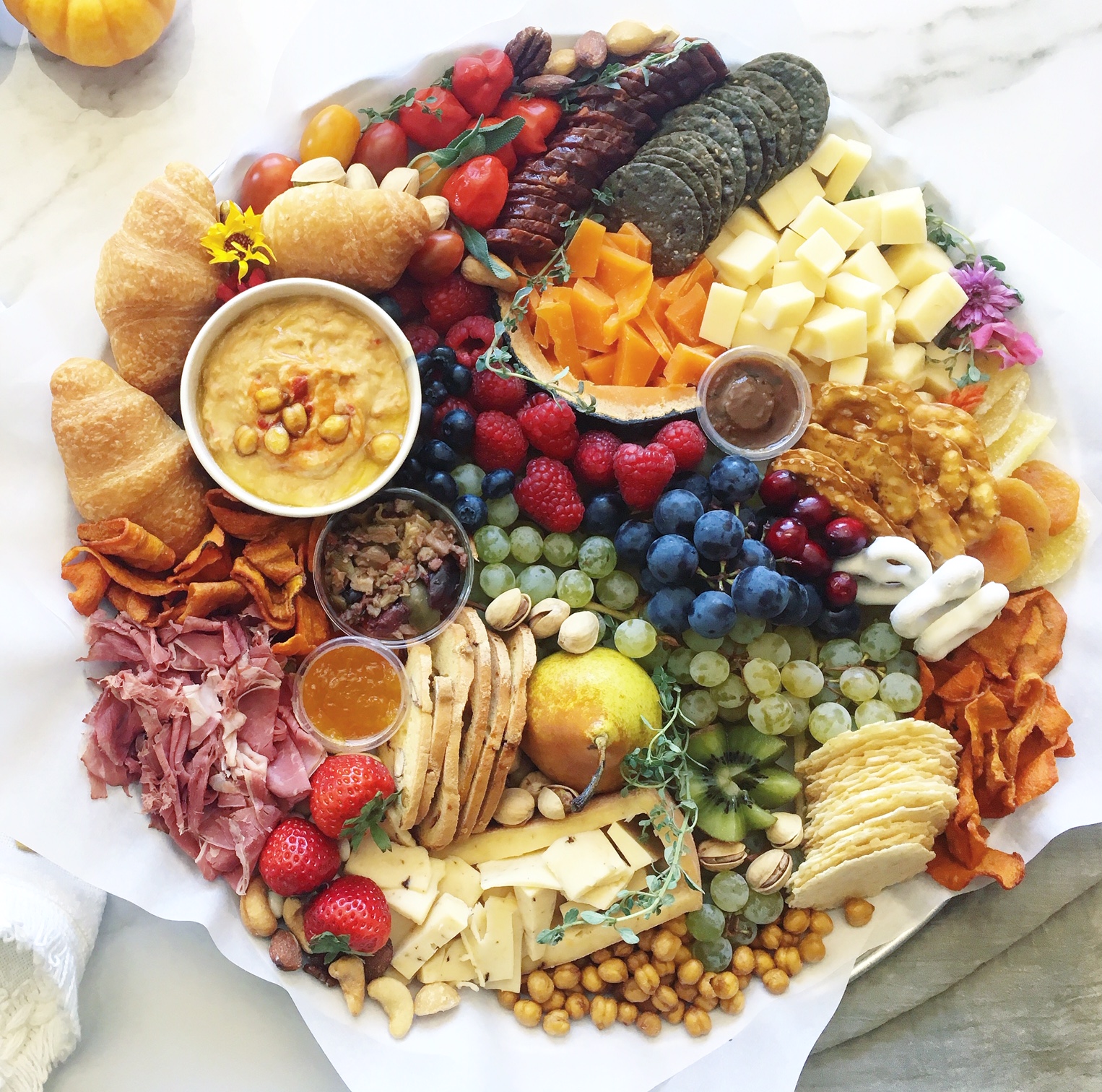 Deliciously edible art showcasing grazing culture and abundantly celebrating the natural beauty in our food.
Calgary's first and finest boutique catering co focused on grazing pieces perfect for any event, large or small.
We're creating wild and fun, locally & ethically sourced, thoughtful and delicious grazing tables, platters, boards and gift boxes for your weddings, picnics, flights and road trips, lunches, bridal & baby showers, engagement anniversary and birthday parties, BBQs and all your most special events.
Not your typical platter or catering co. (you'll find no steel warmers around here), we're about wild styling & rebellious food crafting, stunning, lavish feasts, bountiful boho boards and abundant banquets all individually made to order.
Everyone loves a cheese plate, a robust charcuterie board and we're taking grazing to the highest level - it's like a choose your own adventure with every bite. We'll provide the most decadent, quality nibbles for you and your guests, in the most artful, hand-styled, hand curated and beautiful way.
We know and love food and believe in supporting small businesses, local farmers, makers & growers. We cherish and value our community and our clients and we would LOVE to show you what we can do.
Follow us on Instagram! @brieandbanquet